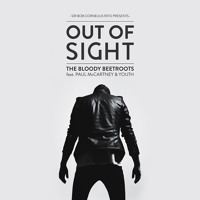 In what we here at Main-Stage feel has to be the weirdest creative collaboration ever, the likes of Bloody Beetroots Paul McCartney & Youth have all come together to deliver
Out of Sight.
Let's be clear this is NOT another potentially awful experiment in EDM. It's actually a brilliant crossover and blend of classical rock and that familiar festival house sound of the Bloody Beetroots. Give it a chance, we absolutely guarantee you'll like it. If this is the future of EDM, we're quite happy in the direction it's headed. Let us know what you think about this collaboration over on our
Facebook
, we would love your thoughts!